Georgia is a country of various landscapes and possibilities. If you are looking for a unique destination to plan your next vacation, you are in the right place. Here we are listing all those possible reasons to make you book a ticket and pack your suitcase. 
Home to the first European
Georgia is one of the ancient countries in the world. People lived in the territory of modern-day Georgia since the Paleolithic Era, making it home of the first European. The earliest evidence of human habitation in Europe was found in a small town Dmanisi. The 1.7 million-year-old skull found during the archaeological excavations proves that there is at least one million year gap between any European early-human remains and this.  
Perfect for history buffs and architecture lovers
Obviously, since its existence, the country underwent many changes. However, what makes Georgia and its bigger cities so unique is that you can still find traces of various epochs, centuries, and rulers. For instance, Tbilisi is a perfect example of modern and new; here, you vividly see Persian style Narikala Fortress and ancient sulfur baths on the background of modern glass-covered buildings. 
The capital also has its fair share of Soviet architecture, Art Nouveau, and Renaissance-style buildings, to name a few. Additionally, the old town of Tbilisi showcases typical Georgian residential houses with colorful wooden balconies and inner courtyards. 
It's a birthplace of wine 
The earliest evidence of wine substance found on the surface of the clay jar dating back to at least 8,000 years, makes the country oldest wine-making country in the world. The traditional methods call for egg-shaped clay jars, called qvevri, which are buried underground to help with the whole process of natural fermentation. Do note that those clay jars give white wine an amber color. 
Different spa experience 
In post-Soviet countries, Georgia was known as the spa and natural hot springs destinations during that time. Even today, the country has several such resorts across its territory, such as Sairme, Borjomi, Tsklatubo, etc.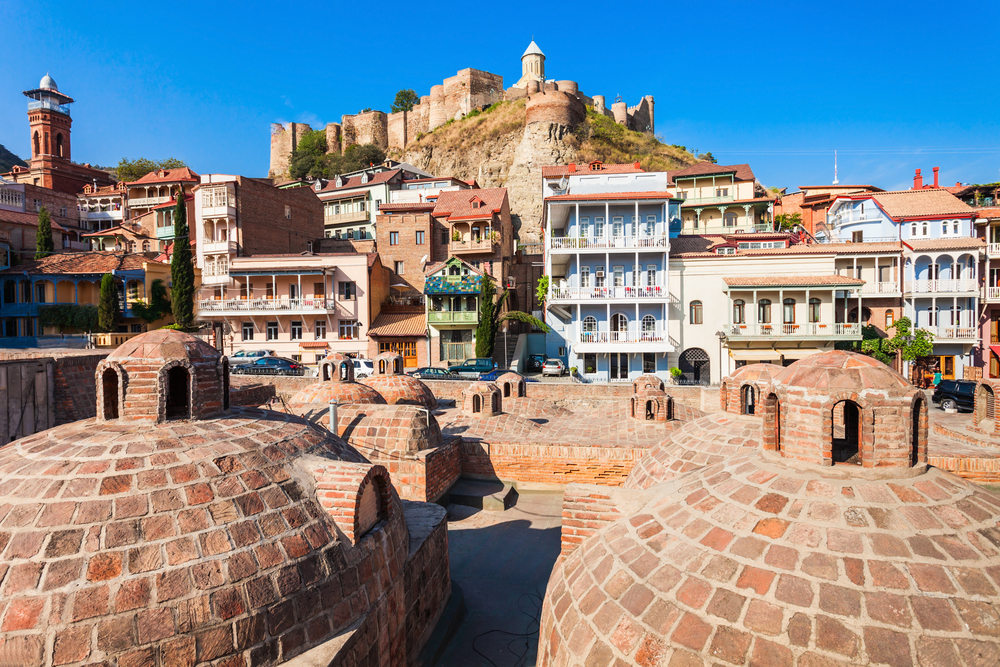 However, sulfur baths in Tbilisi are one of the first stops of any traveler stepping a foot in the capital. Abanotubani has several bathhouses, but Orbeliani (the colorful bath) definitely stands out with its architecture that many think it's a mosque. The water temperature at those baths is naturally hot at 40-degree Celsius. It's believed that the sulfur water is beneficial for skin and general your well-being of the body.
Budget-friendly destination 
Georgia is an up-and-coming destination visited by many, yet it still is a hidden gem for others. Despite this, you don't need to break a bank to enjoy your vacation here. Most of the historical and cultural sights are free to enter, while entrance to the museums ranges between 3-20 GEL ($1-6.72).
When it comes to dining out, it depends on your preference and what kind of restaurants you'll choose – it can be both expensive and cheap. Tbilisi, Kutaisi, and Batumi are the most popular destinations for travelers, from which Tbilisi and Batumi (only during the season) might be the most expensive to eat out.
In terms of accommodation, here, like with dining out, you have a wide choice – budget hotels or international brands like Sheraton, Ibis, Radisson, or renting out an apartment on Airbnb.  
Diverse and tasty traditional cuisine 
Georgian cuisine is mainly based on meat and dough, but there are many vegetarian dishes too. The national meal is meat dumplings called Khinkali. If you are a vegetarian, you can try mushroom, potato, or cheese dumplings. 
Another staple of the local cuisine is a pizza-like cheese pie called Khachapuri. It's one of the favourite meals for many Georgians, and almost every region its take on it. 
Eggplant, cabbage, spinach, and bell pepper seasoned with walnut paste are popular appetizers both for locals and foreigners. 
Heaven for nature lovers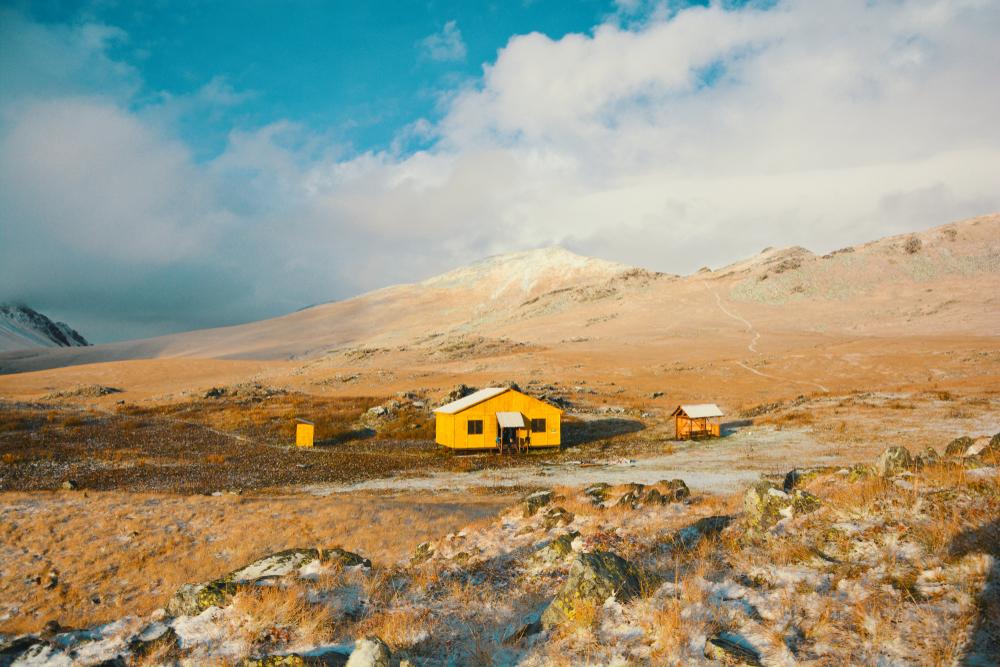 Even though territory-wise Georgia is a small country, it has different climate zones, such as semi-desert, alpine, ski-resorts, and subtropical. Therefore, its a paradise for nature lovers, especially those who love camping and hiking in the mountains and enjoying spectacular scenery along the way. Also, you can explore beautiful canyons, lakes, waterfalls, national parks or unwind at its spa resorts.
Home to the two highest villages in Europe
In addition to being home to the first European and the birthplace of wine, Georgia is also home to the highest communities in Europe. The highest settlement in Europe is considered to be the village Bochorna in Tusheti, standing at 2,345 meters above sea level, followed by Ushguli in Svaneti at 2,200 meters above sea level. The latter is even enlisted as a UNESCO World Heritage Site with its unique architecture and defensive towers.
Open-air markets at every corner 
Georgia is also known for its outdoor markets and stalls at pretty much every corner of the city. Locals sell various products, including fruits, vegetables, household stuff, souvenirs, you name it. Items sold in markets, or bazaars, are mostly cheaper and directly sourced from a farmer compared to the ones sold in supermarkets and grocery stores. 
Dry Bridge flea market in Tbilisi is a must-do activity even if you are not a big fan of flea markets, secondhand or vintage items. 
Excellent place for music festival lovers 
Georgia hosts several music festivals throughout the year, therefore if you love attending such events, do consider coming here. Most of those festivals are scheduled during spring, autumn, and summer seasons and are tailored for many genres. For instance, jazz lovers can enjoy Tbilisi and Black Sea Jazz Festivals, alternative music lovers should come to Tbilisi Open Air, and those who want to experience folk music should schedule their visit around Art-Gene festival days to name a few.