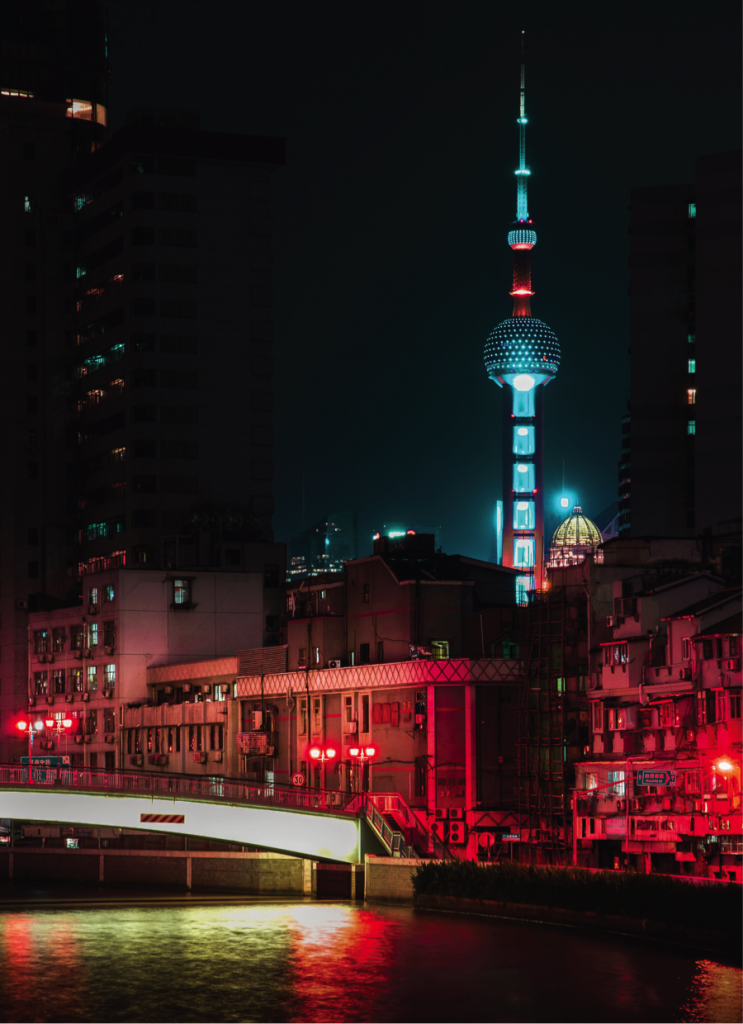 What Georgia Should Consider to Attract Chinese Visitors
While in China on a business trip, team members of one of the project invited me to dinner. At dinner, they were particularly interested in my origins – who I was and where did I come from? I prepared to answer the informative text about Georgia that I have said a million times before Of course, I didn't miss the fact that I didn't mean the Georgia, the US state. Suddenly, one of the girls was puzzled and told me that she was very fond of Georgian cuisine. Truth be told, I didn't expect it, so I asked her how did she know about her cuisine? As it turns out, there is a Georgian restaurant next to the Embassy of Georgia in Beijing, where she tasted Khachapuri for the first time.
At dinner, we talked a lot about tourism and traveling, in general. One of my colleagues even told me that the Chinese government is urging the population to become better acquainted and travel to Europe, to travel to countries where the tourism industry is now starting to grow.
When I returned to the hotel that evening, I decided to find out more about the initiative of the Chinese government and started research. This initiative, it turns out, was driven by the Chinese authorities' desire to encourage local people's interest towards other countries. At the same time though, it warns citizens about the risks of visiting the United States and urges them to refrain from traveling to the United States.
Relations between the US and China have been particularly strained lately. The US has doubled tariffs to China on products worth $ 200 billion.
I was eager to learn more about the role of Chinese tourists in the world tourism industry, where do they go on vacation, what are they interested in and whether the Chinese government's call to refrain from visiting the US has led to a decline in the number of those wishing to travel there, and if so, what destinations will they choose in the future.
According to the World Tourism Organization (UNWTO), prospects for the Chinese market are very optimistic. They predict that by 2020, 100 million Chinese tourists will travel the world. I was interested in the growth rate of Chinese tourists traveling abroad and decided to learn more about the significant positive economic effects they received.
It turned out that in 2001 alone, 10.5 million Chinese traveled abroad. In 2018, that figure has increased to 149.7 million, an increase of 1326%.
According to The United Nations World Tourism Organization (UNWTO) data, in 2018 Chinese tourists spent $ 277.3 billion. In 2000, the figure was just 10 billion.
I would also like to highlight one very important circumstance: only 9% of the Chinese population has a passport – 120 million people. Whereas in the US 40% of the population has a passport, in England 76%.
We should not forget that almost every fourth person in the world lives in China. The world's most populous country has 1.42 billion people.
The China Outbound Tourism Research Institute (COTRI) predicts that Chinese tourists' overseas visits will increase to 400 million by 2030, compared to last year's figure of 149.7 million. According to UNWTO, by 2030, international visits to the world will increase to 1.8 billion and the share of Chinese tourists will reach almost half.
Several factors contributed to this rapid growth of Chinese outbound tourism: high-income, long-distance travel experience, Internet access to tourism information, and more international flights from China. It should also be noted that the visa policy with China has already been simplified by 66 countries, which has further increased Chinese tourists' travel to these countries.
What are the main interests of Chinese tourists?
Due to its geographical location, the countries most visited by Chinese tourists are Thailand, Japan, Vietnam, South Korea, and Singapore. Beyond Asia, those countries are the US and Italy.
According to a Nielsen and Alipay survey, Chinese travelers spend more money when traveling longer distances. In the US, for example, they spend an average of $ 4,462 in Hong Kong – $ 2,487. As of 2017, Chinese tourists spent an average of $ 5,565.
It is also noteworthy that this amount is mainly spent on getting new, in-depth tourist experiences. According to Oliver Wyman, getting a true travel experience is a major reason for travel. If shopping was the largest category of Chinese outbound tourism spending in 2016, in 2018 it fell to 41 percent.
According to McKinsey & Company, there are many myths and misconceptions about China's outbound tourism industry. A survey conducted by them revealed the misconceptions that travel agencies need to take into account in order to better service Chinese tourists which are such an important segment of travelers.
Everything local is interesting
According to McKinsey & Company survey, 61% of Chinese visitors travel to another country not to visit famous sightseeing but to get to know the local culture, history and the traditional cuisine better and choose unpopular unfamiliar routes. When deciding where to travel, for 70% of the respondents say that one of the most important factors is a vacation. For example, Chinese tourists traveling to Southeast Asia prefer to stay away from chaotic, stressful and polluted cities.
It should come as no surprise that young travelers are more confident and in search of new adventures, choosing destinations such as Africa and the Middle East.
Demand for tours increases
According to a survey, the popularity of a tourist product/service package is highly dependent on the age of the visitors. E.g. 44% of 20- to 24-year-olds are interested in a travel package in which they plan excursions and hikes, catering and transport services. While interest rates for travelers over 60 for such packages are just up to 27%.
Visitors interested in purchasing a full package of travel services (accommodation, catering, transportation services, excursions, etc.) are often visitors who prefer mainly group tours of 10-20 people, which is about 30%. Only 4% of young visitors wish to purchase such full packages.
McKinsey & Company estimates that the demand for a full package of travel services will increase in the future as Chinese tourists travel to distant countries, where language barriers will make it difficult to obtain an interpreter and other quality services.
There is growing interest towards gastronomy of other countries
According to a study, Chinese visitors are increasingly interested in exploring the gastronomy, culinary potential of other countries they are unfamiliar with, tasting a variety of local cuisine, dispelling the myth that Chinese only prefer their cuisine.
I think travel agencies should take into account the interest of visitors towards unique dishes and add this component to the tourist service package. It should be noted that for 34% of the respondents, the existence of high-end restaurants is one of the decisive factors when planning a foreign trip. This is also the merit of social media, as tourists share new experiences through the Chinese social network WeChat and other social networks.
The importance of using modern technologies
The survey revealed that the myth that Chinese visitors are more comfortable paying in cash is incorrect and false. In reality, they prefer online platforms to get information and make bookings. This means that businesses that do not have an online platform and do not actively use state-of-the-art technologies are losing out on a large amount of revenue. Chinese tourists traveling to Hong Kong, Macau and Southeast Asia prefer Chinese platforms such as Ctrip and Mafengwo, but tourists traveling to Europe choose international platforms – Expedia and TripAdvisor.
The study found that travelers younger than 45 years of age prefer payment platforms such as Alipay and WeChat Pay. Given that this age category also selects Apple Pay, UnionPay, we can assume that traditional payment methods will no longer be sufficient in the coming years.
Taking into account the advice of friends and family
It is also interesting that Chinese visitors take into account the tourist experience of friends and family rather than recommendations of travel agencies which shows that the information that Chinese tourists mostly make decisions based on information provided by travel agencies is false. The survey found that 57% of Chinese tourists go to friends and family for in-depth information.
To get more detailed information, when I returned from China to Singapore, I managed to get an interview with Daryia Sachyk, Manager of the Revenue Service of the famous Sofitel Singapore Hotel Chain to better understand what methods she was using to increase hotel revenue and attract new clients.
According to her, visitors from China, first and foremost, like exclusivity. They are interested in places where it is quite difficult to get in and plan out excursions and hikes, choose restaurants where reservations should be made a few months in advance, and then share their experiences with others through social media. This raises their status. Status is very important in China. They even have a credit rating that is part of Alipay. Credit ratings depend on financial income, profession, position, and surprisingly friend circles.
.If a Chinese citizen has a high credit rating, then it is quite easy for him to interact with the banking sector – taking out a loan, buying or renting a car, buying a home. This factor also affects foreign visas. Youngsters also take it into account when making decisions related to marriage and family.
During the interview, Daryia emphasized on the personalization factor of visitors.
I would also like to point out that the personalization factor is very important not only in the field of hotel services but also for us in e-commerce. Chinese consumers are very different from others – they want technology companies to know what they like and what they prefer. They have nothing against companies collecting information about them to identify the interests of visitors. For example, Alibaba will soon release a new version of Tmall, Tmal 2.0.which helps the user see only what they care about and are interested in. This will depend on wat purchased products you share with your friends.
Chinese tourists like when they have special guest status.
For example, if they want to sit in a restaurant where all the tables are booked and the restaurant manager can find a table for them, "you have a lifelong client," says Daryia.
She observes that it is important for Chinese visitors to think that new experiences are "digitally cool" or more commonly known "Instagramable". That is, what looks good on a picture and deserves popularity on social networks. Sofitel Hotel Management uses Chinese www.ctrip.com, an analog of www.booking.com, for Chinese customers.
What processes have led to a decline in the number of Chinese tourists during the US-China trade war?
The number of those wishing to travel to the United States is very high in China, but during the escalation of the trade war, the number of Chinese tourists to the US has declined substantially for the first time in 15 years. Because Chinese tourists spend the most compared to other visitors, the US can really hurt from the loss of revenue.
The US has, to a certain extent, become dependent on the $ 36.2 billion coming from Chinese tourists. According to Bank of America Merrill Lynch, in the worst-case scenario, these revenues could fall by 50%, which could mean a $18 billion decrease in revenue.
This is especially painful for the tourism industry. Experts fear that the latest developments will not only hurt airlines, hotels, and restaurants but also affect the revenue of high-end shopping malls and casinos.
This is confirmed by the CEO of Tiffany & Co., who is concerned about falling sales of the company, citing a decline in Chinese visitors as one of the main reasons.
.It should be noted that the US-China trade war is not the only reason why Chinese tourists no longer plan to travel to America. Last year, Chinese authorities warned the public about the frequent shootings, thefts, robberies, high prices of medical services in the United States, and urged citizens to refrain from visiting the United States. Another reason why the number of Chinese visitors to the United States has declined is China's uncertain economic future, with Chinese tourists choosing countries close to home.
According to the China Tourism Agency, 56% of holidaymakers went to Hong Kong, Macau and Taiwan in 2018, up from 50% in 2017. Those who prefer to travel longer distances will choose exotic countries such as Croatia, Morocco, and Nepal.
Lately, the US has been trying to grab the interest of Chinese tourists, with many thinking about how to make it easier for Chinese tourists to travel to America. They have already implemented some creative ideas. Manhattan's Lakeshore boutiques and stores, for example, have joined the "Jeenie" live translation app, using payment options like Chinese Alipay and WeChat Pay. Washington has also become the first US city to create an interactive map for WeChat, used by Chinese tourists to view sights, search for information on restaurants and shopping centers, as well as audio tours in Chinese.
What destinations will Chinese tourists choose in the future?
Experts in the field have suggested that Europe and less-exploited places will become much more popular with Chinese tourists. Especially the countries that are characterized by beautiful nature and views, delicious cuisine and fresh air. I think Georgia fully meets these requirements.
There is speculation that because of the upcoming Winter Olympics in Beijing in 2022, their interest in winter resorts in other countries will increase. If Georgia launches a large-scale marketing campaign, we will be able to host Chinese visitors in Bakuriani, Gudauri or Mestia. Especially since the e-Visa Portal has already been launched in Georgia, and Chinese tourists who hold a valid EU, US, OECD and GULF visa can also enter Georgia without a visa.
Chinese tourists give many opportunities to tourism companies. In my opinion, effective measures to attract them to Georgia should be very operatively planned, given that Georgia has great potential to attract Chinese tourists, especially when tourism is one of the fastest-growing sectors of the Georgian economy.
And I will continue to campaign for #SpendYourAutumninGeorgia and #SpendYourWinterinGeorgia, which, as I know, has become 4-season. I will try to increase awareness of Georgia by talking to my foreign friends and colleagues more about the country's tourism potential.