As the Spouse of the President of Serbia Tamara Vučić dedicates her work to vulnerable groups of the population, actively participates in promoting and presenting her country's intangible cultural heritage in different ways and being the honorary patron of "Ethnology Festival" is one of them. Despite her busy schedule, Tamara Vučić always tries to maintain a good balance between her work and personal life.
In her interview with Forbes Woman Georgia Tamara Vučić shared her thoughts on being the Spouse of the President of Serbia, her responsibilities and the importance of promoting and preserving intangible cultural heritage. Since Georgia has been invited as the Guest of Honor Country at "Ethnology Festival 2021", Tamara Vučić also talked about her expectations for the upcoming event.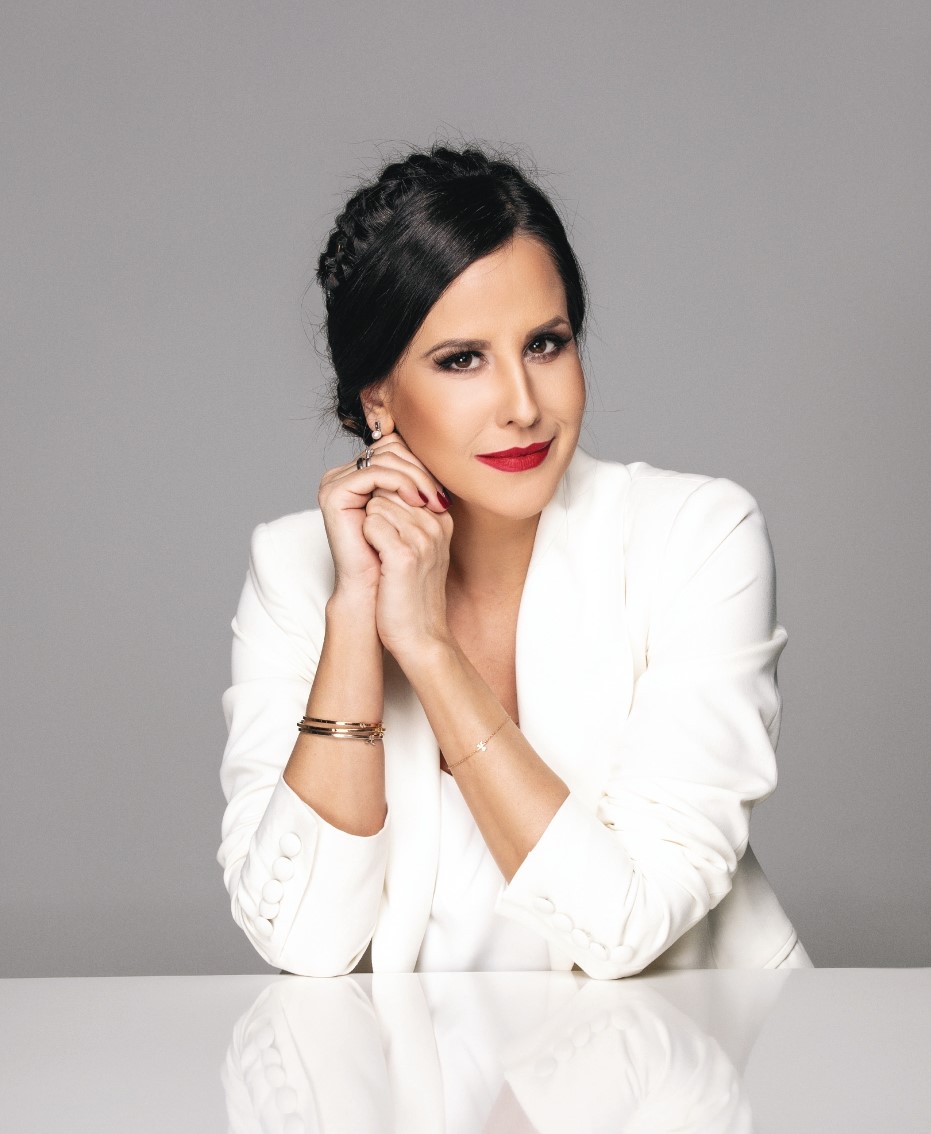 What is the best part about being the First Lady of the Republic of Serbia despite the fact that Serbia does not have the First Lady's title and office officially? How did your life change after your spouse Aleksandar Vučić became the President of Serbia?
Pride is the first thing that comes to my mind. You know, it is a great honor to have the opportunity to represent your country. It is, of course, accompanied by great responsibility. A fact that there is no formally established Institution of the First Lady does not mean that the President's wife does not have its role and obligations. Of course, if she wants that. It is my personal choice to use this opportunity and do something good.
I dedicate my work to vulnerable groups of the population, with emphasis on children and their development. It happened quite spontaneously. It was not like I sat down and started planning and thinking but my relationship and love for children simply spilled into the desire to help as much as I can. I find the possibility to help a privilege.
My life changed a great deal since my husband became the President in a beautiful way: less than two weeks before his inauguration ceremony, we had been given the most beautiful gift – our son Vukan. Everything else is more or less unchanged. My husband is a man who does everything full heartedly and with great devotion. There had been no difference before the first election victory either.  That is the quality of people who follow their ideals. Consequently, we are always faced with a lack of time to spend together.
Other than fulfilling your responsibilities as of the Spouse of the President and mother, you work at the Foreign Office of Serbia. Do you have enough time for your personal life?
I wanted to keep my job at the Ministry of Foreign Affairs after my husband took over Presidential duties even though I was informed that it was a rare case. I believe the diplomatic job and the duties I perform as the President's wife is a lucky circumstance. Of course, it leaves less time for private life. Nevertheless, anything is achievable with good organization. This is something that we, women, are in advantage, I'd say. My husband often tells me how he admires my organizational skills and the way I manage to coordinate everything. I take that as a compliment to all the women.
As the First Lady what kind of responsibility do you feel towards promoting and helping to preserve your country's traditional art and cultural heritage?
It is a common responsibility for all of us to preserve the cultural heritage of the country we belong to and promote the tradition of the nation we love. Everyone has different ways and ideas to do the respective.
What I personally like is the rich ornaments of the cultural heritage of the Serbian nation placed into the modern context, for instance, the fashion industry, but with great care and respect it deserves. Serbian national costume is beautiful and attracts attention, but making a public appearance in it would be too pretentious. On the other hand, placing elements of our rich cultural heritage into some contemporary framework is something close to me. It is my desire to support some kind of the highest quality fashion collection that would be inspired by Serbian national costume and tradition. Luckily enough, I already have interlocutors for that in the form of fabulous fashion designers from Serbia.
"Ethnology Festival" has been taking place in Serbian capital Belgrade since 2017 under your patronage. The Festival is aimed at presenting and promoting intangible cultural heritage as well as contemporary artists who are inspired by it. Do you think that the state should be more involved in the promotion of cultural heritage?
Culture of a country is made of its people, their deeds and their heritage. When we cross the borders of our country, either physically, or virtually by social networks, we are all ambassadors of our country and our people. I believe that the state should always lead the process which is aimed at promotion of culture but the so-called "soft power" should be contributed by all of us.
Speaking of state projects on preservation and promotion of cultural heritage, Project "Serbia Creates" stands out as a positive example. This platform promotes values of modern Serbia and the goal is to provide support to development of the existing and the creation of new initiatives through innovation and creative industries.
On the other hand, we have "Ethnology Festival" that promotes what we are, based on what we were, as well as everything that is woven into our mentality and everything that created our views.
Finally, the opening of the refurbished National Museum in Belgrade in 2018 after 15 years is a big contribution to promoting cultural heritage and identity of the nation.
These three elements are the perfect symbiosis and example of the course, that I am convinced, will continue.
How can festivals raise awareness about the importance and protection of intangible cultural heritage, cultural identities, traditional intellectual property, etc.?
 I am proud that I was given the opportunity to be the honorary patron of "Ethnology Festival", which has such a noble idea and intention. We try – during the festival, but throughout the entire year as well – to promote hand crafts and long-forgotten tradecrafts. All those are highly valued and appreciated skills, precisely for the reason that only a few people practice them. The idea is to give, especially to those people, the opportunity to demonstrate their talents. There are industrial ways to make and embroider kilims today, but precisely the time required for making a hand-made and hand-embroidered piece of clothing, as well as dedication and effort of our weavers is something that gives the additional value to it. That's why it is important to do our best to preserve and promote those values. Festival is only one of the ways.
Protecting traditional intellectual property is one of Ethnology Fest's main goals. What is your approach on cultural appropriation and how can this problem be solved?
This is a very complex question. There are certainly ways, in legal sense, but the beginning should definitely be calling for everybody's responsibility in public discourse. Each use of cultural heritage should be in agreement with the country/countries whose heritage is being used, as well as with appropriate inscription and respect.
Due to ongoing COVID-19 pandemic "Ethnology Festival 2020" has been postponed for the next year. Georgia has been invited as the Guest of Honor Country at "Ethnology Festival 2021". What are your expectations?
 This year, we celebrate the 25th anniversary of diplomatic relations between Serbia and Georgia. It would be an excellent opportunity to promote Georgian culture and heritage in Serbia, but vice-versa, as well. Unfortunately, COVID-19 pandemic has prevented us from making progress in many things. I hope that the Festival will take place next year, when we will have the opportunity to introduce and learn about the culture, customs and ideas of Georgia and Paraguay, which will be the two countries in focus.
What is your wish for the Georgian people for 2021?
I wish a Happy New Year and Christmas holidays to the friendly people of Georgia. The biggest wish for the entire world is the end of COVID-19 pandemic and peaceful years ahead. Laugh, love and find a way to keep your soul in peace, and may your heart cherish only love.
It is with wide-open arms that we wait for you in Serbia, with a desire to taste your widely famous wines, but also to introduce to you our wine industry, which has been booming in the past years. Cheers!