Lisa Offermann is the founder of LC Queisser Gallery – a special place for contemporary art admirers in Tbilisi. Even though it has been less than 2 years since the gallery welcomed its first artists and visitors, LC Queisser is very popular among the art lovers from Georgia, as well as other countries. Lisa told us a little about the story of the gallery. She also talked about the current projects and the challenges art galleries and artists are facing during the Coronavirus lockdown.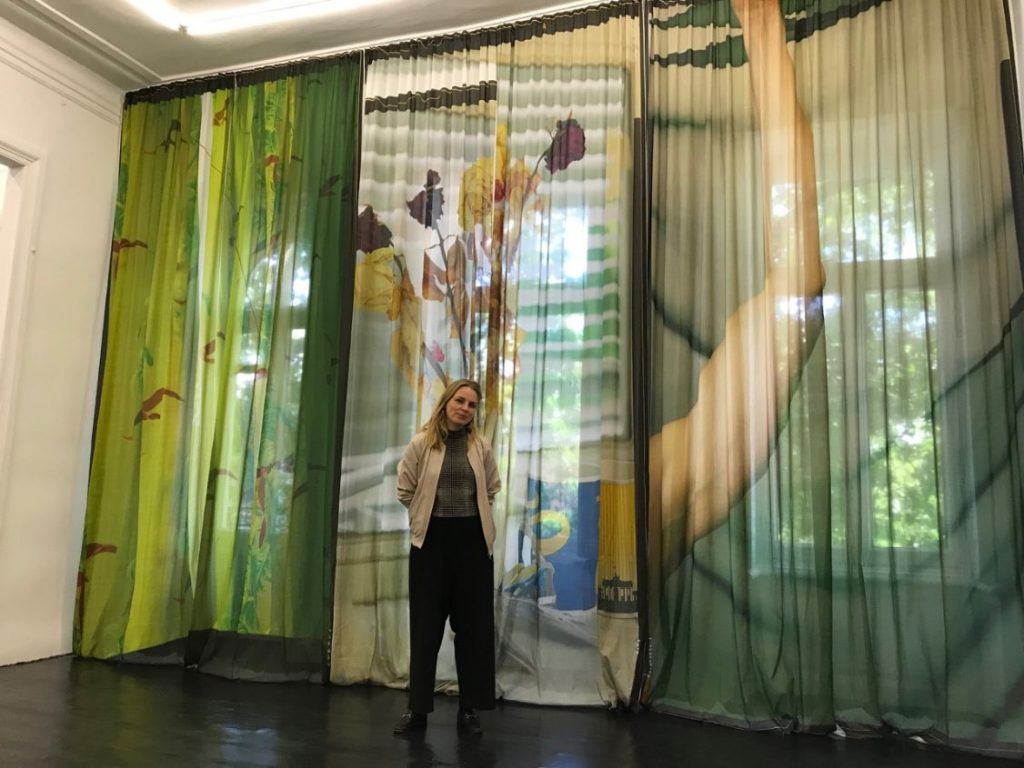 The journey so far…
I moved to Tbilisi in 2017 and opened LC Queisser the gallery in 2018. I had been working together with different artists and galleries for several years in Berlin and Leipzig until I finally decided to open my own space. I was thinking about choosing between my hometown Cologne with an exciting and vivid art scene and Tbilisi with its intriguingly creative community. Finally, I decided on Tbilisi: there is just so much to explore in contemporary Georgian art and art history.
Our goal is to introduce Georgian artists to the international stage. We participated in several international fairs in 2019.  I was happy to present Lisa Alvarado at Frieze, New York, as the first Georgian gallery participating in the fair. Our booth got highlighted by the New York Times. Another great presentation was the solo booth of Keto Logua at Liste Art Fair Basel. The highlight of 2019 was Thea Gvetadze's solo exhibition review in Artforum, the most influential magazine about contemporary art. ArtCologne and Liste Art Fair Basel are planned for autumn 2020.
We are showing an international Program with a focus on Georgian positions. So far, the gallery is representing Stefanie Heinze, Won Cha, Thea Gvetadze, Ketuta Alexi-Meskhishvili, Keto Logua & Lisa Alvarado.
What changes did the new reality bring to the art world?
Unfortunately, all exhibitions and art fairs got postponed. The fairs are significant to generate attention and sales. Most of them were planned in April and May and got delayed until Autumn, though it still is not clear if the situation will improve by then. We are trying to find new ways to promote art and help our artists. These difficult times were always an inspiring way to reflect our daily patterns and routines.
What role does each of us have in fighting the invisible enemy that turned the world upside down?
The government can help by supporting the most vulnerable groups of the society like artists, freelance workers, and small businesses. A tax cut for business rentals would already be a relief. But it's not only the government's job to respond to the citizens' needs but the society and its solidarity itself are in demand. If you still have a job or financial resources, now is the time to buy artworks and support artists; now is the time to support local businesses; now is the time to support the creative scene; now is the time to look around and help the ones in need.
What is the art world's response to the current challenges?
For instance, Berlin did an outstanding job. Within 24 hours, the artists/ freelancers received the money they applied for – a tremendous relief, but this is a unique example. Every country takes its measures, and the galleries need to adapt. At the moment, all galleries are reacting pretty similarly, as everybody tries to embed content online.
The future ahead…
Due to the current situation, we are operating mostly online now. We started an initiative, 13 TO SUPPORT, for young artists who are not represented and supported by galleries in Georgia.  All proceeds from the sales of the artworks went entirely to the artists. The resonance was very good as we have sold most of the works. We opened our online viewing room, and Keto Logua's current exhibition is available online. Furthermore, we are working on an upcoming private collaboration between several galleries all around Europe, which will go online in the next few weeks. Our forthcoming exhibition is Ketuta Alexi-Meskhishvili's first solo exhibition in Georgia.