Mari Nakani first came into the spotlight in the early 2000s and was accompanied by impressive advertising banners that rapidly spread across the city. Back then, she was not yet very well-known, but her unique style soon became easily distinguishable.
She didn't own a camera, or had any money to attend classes at the Academy of Arts, but none of that mattered, as the words left behind by a loved one guided her into the world of photography.
Was it your initial choice to pursue photography?
I was thinking of enrolling in sculpture classes and asked my grandfather for his opinion. He held my painting and writing skills in such high regard that he believed I would really excel in photography. My grandfather Tony (Otar) Kalandarishvili, himself an Honored Artist of the RSFSR, had a rich history of traveling and photography. We even had a photo lab at home. He taught architecture at the Academy of Arts and would use a projector to share photos taken during his travels in the 1980s Japan, America, Europe, and Africa. My grandmother was also an architect, and they frequently traveled together, bringing back magazines on architecture, interior, and fashion design from around the world. I grew up with them. My grandfather would sit me on his lap as we flipped through these magazines together.
One story that Tony would always tell was about a time when he attended a PE class in Tokyo. There he saw three kids doing somersaults in sync, holding each other's arms. Tony was fascinated by the complexity of the task and asked why the Japanese teacher would have them train this way. The teacher's answer was that in life, one is never alone, and any step taken should consider others. The difficult task was meant to instill values of empathy and teamwork, as the child's body would internalize the idea that in order to maintain balance, one should always take others into consideration. Keeping each other from harm and staying in sync was how Japanese society would grow and flourish.
Back in the 1990s, we were struggling to make ends meet, but my grandfather would always come up with the most creative ideas. He would get up early in the morning to make me some sandwiches. We had nothing but bread and butter, but Tony would skillfully draw me pictures of flowers, portraits – or the sea that I had never seen before – with just the tip of a butter knife. I grew up surrounded by a lot of love. I remember one of my birthdays when the lights went out and the children grew quite distraught. Tony immediately came up with the idea of playing hide and seek with flashlights. It turned out to be so much fun that we were all quite disappointed when the lights came back on.
What were your first steps in the world of photography?
When I first decided to pursue photography, I found myself without the necessary tools and financial means to cover my studies. Tony took me to Guram Tsibakhashvili, who requested that I bring a portfolio to assess my skills. I had never taken any photos, but Tony promised to do something to help me out. At that time, a German delegation was planning a visit to commission my grandfather the design of a three-story bridge over the river Mtkvari, which would connect Rustaveli Avenue with Uznadze Street. My grandfather had already built a three-story complex under the former "Iveria" hotel which was the very first underground in Georgia and that was the reason the Germans entrusted him with building that bridge. Just as he was promising to buy me a camera and a computer, he suffered a heart attack and died in my arms.
It's probably easy to guess that from that moment on, photography became this promise and legacy from my grandfather. I proceeded to successfully enroll in the Academy of Arts, but I still didn't own a camera, so Guram Tsibakhashvili lent me his for my very first photoshoot. That was back in the days of the November 2023 revolution.
I roamed the streets of Rustaveli surrounded by large crowds, barricades, buses… I had never even held a camera before in my life. Suddenly, I spotted a gypsy running with a child in her arms, cheering on the protesters with her raised hands. In her, I saw a Georgian citizen yearning for a brighter future for our country, and so I took my shot. I found myself in the very center of these transformative events, and I felt compelled to find a way to tell this story – even if I had never even attended a lecture on how to operate a camera. I tried to capture my feelings as a mere witness.
At night, we headed to the photo lab where I was taught how to develop films. Initially, it was a daunting task as I struggled in the intricate lab. I stayed there all alone until midnight. It was dark and cold but finally, a portrait of a gypsy emerged on the white paper. It was a personal victory! I realized that the photo could have easily been a self-portrait, as I was myself a single mother of a one-year-old son. This image marked the start of a new chapter in my life.
For a period I carried on shooting with other people's cameras. I used to frequent internet cafes because I didn't own a computer either. One day I stumbled upon a job announcement from a company called ICR Group. They were looking for a photographer for stores like "Bata", "Bambino", "New Light" and others. In the job description, they were asking for a portfolio, so I went ahead and bought a large bag for 15 GEL. I proudly showed my new purchase to Guram Tsibakhashvili, hoping that it would win the hearts of my potential employers. Guram laughed it off and explained that by the word portfolio, the company had meant my previous works, not a spacious bag, which is what I had thought the word 'portfolio' meant due to the similarity between the words. Commercial photography wasn't even a thing back then in Tbilisi. Instead, documentary photos of dogs, streets, rain, and sadness were thriving.
The shoe store "Bata" was running Italian ads depicting people with shoes on their heads. There was no Georgian advertisement available on the market. When I had my interview with the ICR Group, they requested that I create a campaign, but without any actual shoes, as they had yet to import them. I asked them to give me a week to send in the photos and headed to the exhibition in Tsereteli and asked the owners of the furniture store for permission to shoot photos as I didn't have my own studio. Complete strangers gave me the permission to arrange the photoshoot with my friends. Following that, we visited the Leila Meskhi tennis courts and asked for permission to shoot there. Once again, a complete stranger came to my aid. I brought two of my friends and captured images of them lying barefoot on the court. I even came up with the slogan for the campaign myself.
Italians had told the ICR Group that they had scored themselves an amazing photographer and instead of sending over the Italian ads, they gave a green light to launch the campaign I had created. As the first-ever photo campaign on the Georgian market, it was soon plastered all over the buses running in Georgia. The news brought immense joy to Guram Tsibakhashvili.
Soon after, the children's clothing store "Bambino" approached me to create their campaign, but once again no actual clothes were yet available for the photoshoot. I took my son and my cousin's son to my rooftop and made them stand on cardboard to keep them away from the scorching August heat. Clad only in their underwear, I snapped their photo and added the text on top of it reading: Let me wear "Bambino". ICR purchased a huge wall space specifically for my Bambino campaign.
Not long after, I went on a hike where I encountered this woman with freckles. I adore freckles, so I snapped a photo and sent it to her. The woman turned out to be a designer of a telecom company "Magti" and she called me to a business meeting at her place, as she had some ongoing renovations and could not leave the construction workers unattended. She shared with me her plans to launch a new product called "Bali", targeting a younger demographic.
As I sat on her balcony, observing the construction boy working on the walls, I couldn't help but notice his strikingly beautiful green eyes. I suggested Maka to go down to the market and bring some cherries with her. I proceeded to hang the cherry stems over the boy's ear and snapped a photo of him. We didn't even have a script drafted or started negotiations when it was all done and dusted. The following day a huge banner with the photograph was displayed all over the "Archive" building.
Do you ever think that you just got lucky?
Perhaps I did. Back then I just trusted my senses with everything. It all began with Tony's belief that I had the potential to be an exceptional photographer. Then I was encouraged to shoot by Gurab Tsibakhashvili and as ICR and "Magti" went on to hire me for their campaigns, I gradually started to embrace the idea that I could indeed be a photographer, and so I became one.
Did you have any confidence back then?
I was a big supporter of myself. I would always tell myself to go for it, because I had a kid I needed to provide for and I really wanted to study, despite the lack of financial means. I found myself outside of my comfort zone and I had to find solutions to make it work. I would bring my kid to the photoshoots, while diligently saving up to cover the tuition fees for my photography studies at the Academy of Arts.
What did you get out of your studies?
I got a huge range of academic knowledge. Along with photography, we studied the history of philosophy, sociology, cinematography, dramaturgy, history of arts.
Was your main focus on commercial campaigns?
I entered the market as a commercial photographer as I continued to work for "Magti". Afterwards, I was hired as a photographer at the British Council by the director Salome Jashi. She would give me incredibly interesting tasks. The banners that I created would be plastered all over the city. Soon after, Eka Koperia hired me to work for the "City Magazine".
When did you open your own studio?
I met my future husband, Giorgi Mamasakhlisi at the photographers' forum, and soon we managed to open up the Nakani-Mamasakhlisi photo studio together. Giorgi had previously worked as a camera operator for television. His father, Sandro Mamasakhlisi was the one to open the first-ever faculty of photography in Transcaucasia and authored the first thesis on photography in the region. He inspired multiple generations and left behind an enduring legacy.
Have your experiences proven that you are where you belong?
I came across my grandfather's metal suitcase, full of tapes taken during his travels. Giorgi and I had a special scanner and the very first photo we scanned turned out to be the photo of the three teens doing somersaults in Japan. I had never seen the photo that Tony would always tell me about. That was a clear message for me to continue down that path.
Unbeknownst to me, my friend Nika Gujejiani had submitted my photos to the number one international platform for artists called the Behance contest. I got an unexpected call from him one day to go pick up my award at the "Amirani" movie theater as I had won a 100% scholarship to study anything I wanted at GIPA. I selected branding and advertising psychology, which turned out to be an extraordinary course. My final work turned out to be so interesting that GIPA offered me to give lectures. Initially, I was quite daunted even though I had previous experience teaching at the Newton Free School for 11 years. That experience really helped me realize that I had a knack for inspiring young people. Soon after that, I was named the best lecturer of the year. It inspired me to launch my own school of photography where I implemented two-step training. The second level was designed for those who wanted to go into the creative industry, such as becoming a copywriter, screenwriter or dramatist, besides honing their photography skills. We organized a number of exhibitions before the pandemic broke out. Then we switched to online teaching and welcomed students from abroad, the U.S., and Europe. I had never even imagined how one could teach, online but when the push came to shove, we came up with an online photography school syllabus and relevant methodology.
I started offering people free classes and launched livestreams on Instagram. Later we created podcasts with Mari Nakani where we invited experts from various fields. Recognizing the growing demand for mental support, we were asked to feature therapists and psychologists. Through my work with them, I have managed to inspire a lot of people. I attended seminars and trainings, and now my assignments in the studio have become oriented more towards art therapy. Besides photography, I teach ways to boost self-confidence through various tasks. We've been teaching online for three years, but in response to the demands for in-person interactions, I am considering opening up a photo studio which would require suitable space and location.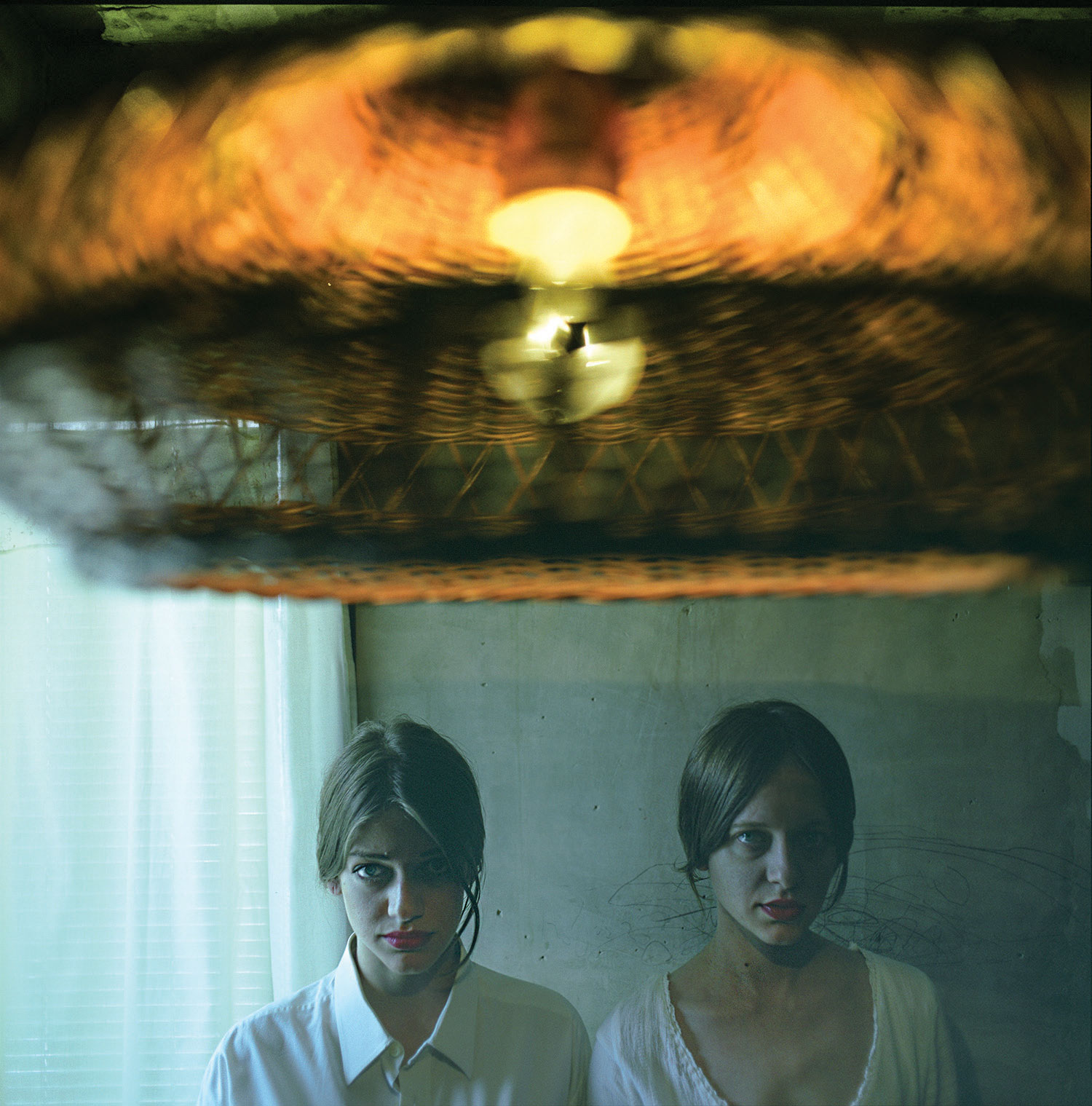 What is the importance of sharing knowledge and experiences in your field of work?
In this field of work, teamwork is essential, as well as fostering a community of individuals who share thoughts and values. Such a community facilitates the exchange of ideas, collaboration on projects, and the organization of exhibitions.
To what extent has the field of photography evolved in Georgia?
Photography festivals like "Kolga" and the "Tbilisi Photo Festival" do indeed offer significant opportunities. However, I think that there is a need to create a photo gallery where students can actively engage in collaborative exhibitions and put their works up for sale. The photo industry is not really reaching its heights, as there are only a handful of magazines and a limited number of exhibitions.
What is the main motivation for the students in the field?
To work for restaurants, salons, events, weddings, Instagram…
What is your favorite thing to work on?
Portraitures.
What do you think makes someone particularly appealing?
Their inner worlds, which must be captured when taking a portrait shot. It is essential to connect with the person and encourage them to open up.
Do you believe that photography can be mastered just like any other craft?
I think so. It largely depends on the teacher and the nature of the lessons provided. In my own teaching approach, I use films as a medium, as it provides a unique opportunity to immerse oneself in the narrative, content, and storytelling.
Apart from photography, what are some other interests or activities that you enjoy?
Psychology. I would like to pursue a degree in art therapy and offer phototherapy sessions.
Where do you currently find yourself in the course of your life?
I am working towards opening up a photography school and a gallery.
What inspires you?
Music and films, as well as people. For me, photography serves as a form of communication and dialogue.
Have you changed?
I would say so. Since I delved into psychology and art therapy, I have come to realize that an individual's inner world is boundless when they direct their focus inward. It's become clear to me that the primary emphasis should be placed on exploring one's innermost world.
What are your most distinct qualities?
I have the courage to embark on experiments. I also derive great satisfaction from connecting people with one another.
How do you support women?
I served as a UN goodwill ambassador for several years and I executed multiple projects, including "Say No to Early Marriage" which was a social photo project. Early marriage and responsibilities can restrict one's opportunities and hinder their ability to pursue education, often due to time and resource constraints. My aspiration for young Georgian girls would be to have the chance to learn, explore the world, discover their true selves, and build a foundation before considering marriage.
What is the secret to a lasting marriage?
In order to keep the ship sailing, it is essential for the couple to share a common vision to steer their journey in the same direction.
Do you hold a belief that has remained unchanged throughout the years?
I have consistently embraced the notion of taking risks without a safety net.
Do you find yourself crying very often?
Not as much lately. Psychology has really helped me to break the cycle of self-victimization. If I am ever feeling down, I realize that it is just one facet of the range of emotions that I need to go through.
What helps you during the times of crisis?
Remaining in that state and exploring it further can be very beneficial. That really helps you to truly listen to yourself.
Do you ever want to just run away?
I do. The main problem is that we run because we seek answers. However, true answers are often found in the moments of silence and rest.
What is an idea that you have gotten used to?
The fact that nobody will come knocking on your door to tell you what you should be doing. The responsibility lies with you to take steps and pursue happiness.
What is your parenting style?
I truly embraced my role as a mother and learned a lot to raise my kids who are now 20 and 15 years old. I am their friend and we respect each other's boundaries. We prioritize respect and emphasize the importance of open communication. I have chosen not to impose strict limits on them.
What does love mean to you?
Love is about sincerely wanting the best for someone without trying to impose your own emotions on them. It's about creating a space where they can freely express their desires while ensuring that they don't lose their individuality within the relationship. True love should never involve attempts to change or exert influence over the person you care about.
Have you been afraid very often?
I would say so, but each time I faced my fears, I experienced personal growth. Fear can force you to become a fighter and take challenges head-on. That is not the case when one remains in their comfort zone.