Without a doubt, it's becoming increasingly apparent that the prospective world will be significantly intertwined with digital technologies. The digitization of services and products is a catalyst for exponential progress and economic expansion, fostering human connectivity, and optimizing resource utilization. The conventional banking sector provides a compelling example of this profound paradigm shift, which has been propelled by the emergence of fintech firms like Space International.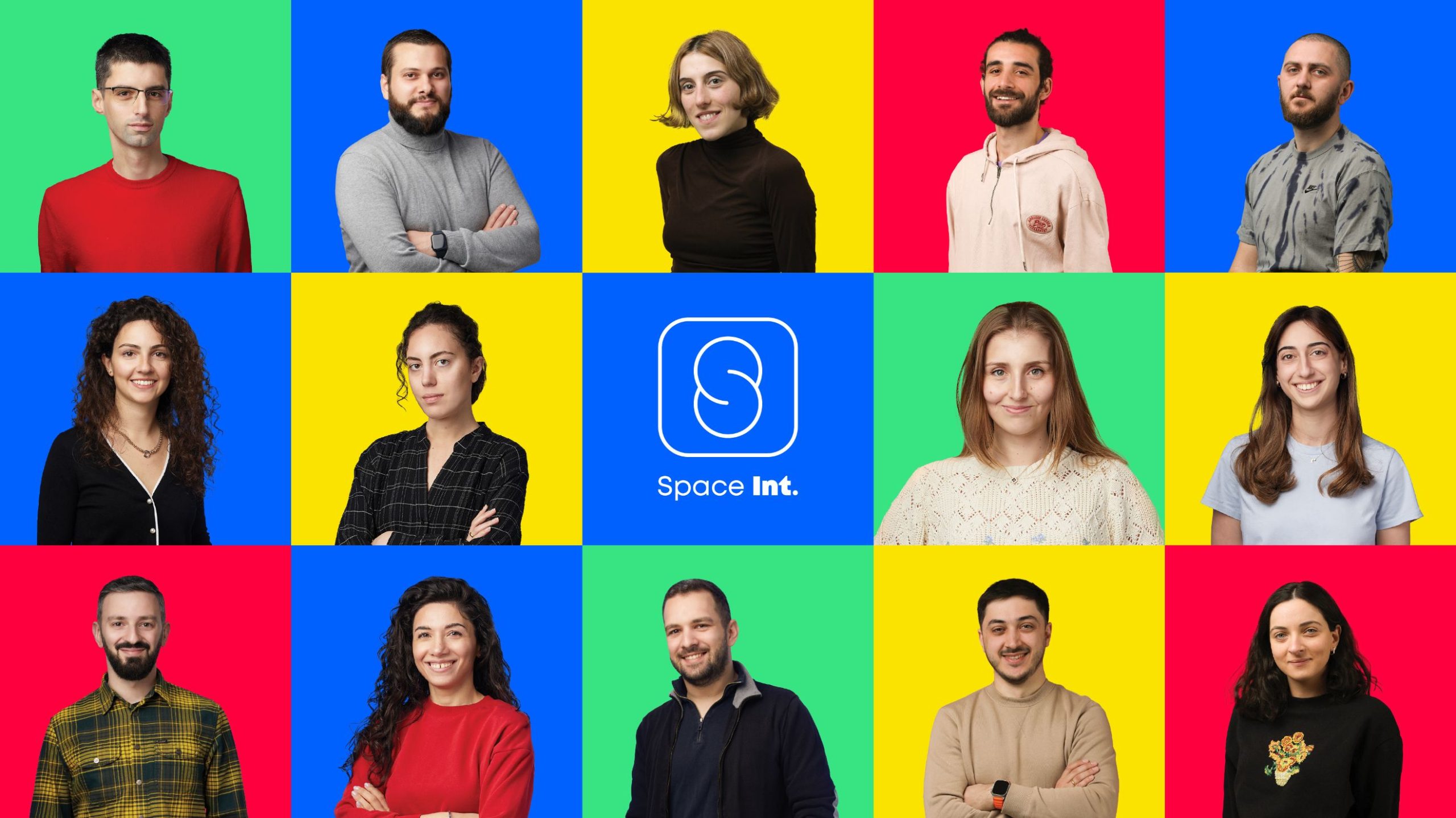 Space International, a subsidiary of the TBC Group, was launched in the year 2018 in  Georgia, with the aim to establish a straightforward conduit for international expansion. Following a debut in Georgia, the Space platform was successfully replicated in the form of TBC UZ – digital bank in Uzbekistan. Today, this innovative platform boasts nearly four million registered users across both markets. In both Georgia and Uzbekistan, the fintech firm from Georgia is pioneering the development of a fully digital banking platform, offering its users a thoroughly innovative and simplified banking journey.
Since Space International's banking platform transitioned to the international stage, the ambitions of this fintech firm have become increasingly audacious and scalable. The company aims to penetrate numerous new markets in the future, with a vision to become one of the premier digital platforms internationally. Parallel to this expeditious development, the firm's personnel roster has been swelling rapidly – since 2021, Space International's workforce has ballooned to over 260 employees, doubling in size.
To give us an in-depth view of Space International's evolution into a international fintech player and an enticing hub for advanced tech talents, the company's operational director, Nino Kacheishvili, lends her insights. For the past four years, Nino has been leveraging her robust 23-year tenure in the financial and retail sectors for the advancement of Space. In Nino's words, "Success in any organization is anchored by those individuals who collaboratively labor daily towards a shared goal, and this ethos is a cornerstone of our corporate culture at Space International as well."
As the company contemplates further growth, there's an urgent need to enlist a host of highly skilled professionals capable of not only navigating the local market but also adapting to the complexities of international markets. Nino, from your viewpoint, what are the challenges facing the tech industry in terms of talent acquisition? How significantly do these challenges affect you?
"In recent years, Georgia has seen an influx of other international corporations, which has markedly escalated the competition in the existing market in terms of tech talent recruitment. Even more crucial is the requirement for top-tier professionals with experience operating on a grand scale. Given our ambitious objectives, the company's international growth trajectory naturally precipitates a proportionate surge in the demand for professional competencies. This scalability inherently generates a spectrum of requirements."
Our strategic framework is fundamentally centered around fostering internal growth and talent development within the company. Prioritizing our existing personnel for different roles or positions, we offer them opportunities to confront novel challenges. In creating one of the most conducive working environments in the market, Space has successfully ventured beyond national borders with an internationally acclaimed product, championed by a team composed of Georgian talent.
We are currently at a juncture where Space has become a desirable employer for both international and local talent— individuals who have previously collaborated with technology titans like Microsoft, Google, Siemens, and others," Nino elaborates.
As regards your talent acquisition strategies, what principles guide your selection process?
"Professional competence is undoubtedly a vital criterion – possessing thorough knowledge of the field in which the prospective candidate intends to collaborate with us. However, it is equally paramount that team members embrace shared values, and resonate with each other. Space is a team of courageous, empathetic, and highly skilled tech professionals.
The company is audacious in its goals and significance, actively striving to streamline the daily lives of its customers with the digital solutions it provides. All this can only be actualized through synergistic teamwork, a feat we've accomplished so far," Nino continues.
Nino, you endeavor tirelessly to source top-tier talent from both local and international markets. As the country's leading fintech firm, what unique offerings do you present to them?
"The scale of Space International offers wide spectrum of opportunities for personal and professional growth to the tech talents we employ. One of the potential allures for any employee is the prospect of delivering digital services to several million customers on a daily basis. As our user base expands, we're continually compelled to refine the platform, adapt to diverse markets, and formulate innovative solutions, all of which pose stimulating challenges and avenues for skill enhancement for individuals seeking to advance their career in this field.
An indispensable facet for tech talents is operating in an environment where comprehensive technological support is readily available, and Space is an embodiment of such a milieu. Over the years, we've incorporated technological backing within the company to ensure seamless operational activity for each employee. Most recently, we initiated a partnership with Thoughtworks, a international tech consulting firm that shapes technical standards, agile patterns, and agile manifestos on a worldwide scale.
Space International holds the distinction of being the first company not only in the Caucasus, but also in the entire Central Asian region, to actively collaborate with Thoughtworks. This partnership presents our tech talents with a remarkable opportunity to glean insights from the world's best practices, draw from the wisdom of field experts, and subsequently tailor this knowledge to meet existing demands.
Concomitantly, as a contemporary international tech firm, we invest considerable efforts in fostering the self-development of our team members. We earmarked Learning & Development as a strategic priority for 2023 and allocated the necessary resources to realize this objective. Whether it involves cultivating leadership potential, various soft or hard skills, our focus is unwavering.
We are firmly convinced that the individuals who join our team harbor immense growth potential. To nurture this, we provide them with the essential tools for professional advancement. Space views each employee as a long-term collaborator, warranting our considerable investment. With us, the financial proposition is indeed appealing, and we believe it to be one of the most competitive offerings relative to the market," Nino states.
In terms of employee contentment and job satisfaction, how do you gauge these aspects?
"Recently, commensurate with the growth of our team, we've actively initiated the adoption of systematic and objective measures for assessing employee satisfaction and well-being. These metrics were devised in alignment with the core values of the company. I regard transparency and openness as among our paramount achievements. These twin elements constitute the bedrock of our organizational culture.
We have also employed fresh tools to evaluate the well-being and satisfaction levels of our employees. One notable tool is the eNPS (Employee Net Promoter Score) system, which assists us in quantifying employee satisfaction and loyalty towards the company. Our present standing vis-a-vis the industry is commendably high. In addition, we actively monitor levels of happiness, motivation, and development opportunities among our staff. The takeaway from our internal organizational surveys, which we take great pride in, is the high degree of contentment among our team. This reaffirms that our efforts to foster a culture where our chosen employees feel valued are indeed bearing fruit.
In order to foster integration among our employees and enhance coordination, we frequently engage in informal activities. We make it a priority to ensure that Space is more than just a workplace— that it fosters common interests beyond work, facilitates deeper understanding amongst individuals, and logically amplifies the level of empathy shared among them.
For a superior work-life equilibrium, we are continually refining our approaches to remote working. Ultimately, we arrived at an optimal formula, which involves spending two or three workdays in the office per week, with the remaining days dedicated to remote work. The teams, in conjunction with management, determine their physical meet-up schedules based on a 'one table' principle," Nino adds.
Through my conversation with Nino, it became evident that Space International's journey to success is merely in its nascent stages. Indeed, the international market, unlike the Georgian one, is significantly more complex in terms of both scale and substance. However, armed with the highly qualified talent pool at Space and the values that guide the company, even international obstacles can be surmounted. It's the company's comprehensive approach towards its employees that has fueled the extraordinarily rapid growth trajectory of Space. These factors have propelled the company onto the international stage, igniting an ambition to rub shoulders with leading innovative international banks like Revolut, Monzo, n26, and others in the future.