My relationship with woodworking began in my childhood, as my father was a skilled wood craftsman. We had a workshop at our home, and I spent a significant portion of my childhood alongside him in that workshop. I was always fascinated by his work and tried to learn as much as I could from him. As a result, woodworking became my hobby. Despite my deep affection for it, I ultimately chose a career in choreography and now teach dance to children at a kindergarten.
To transform my hobby into a business, I required proper machinery that would enable me to efficiently work with wood. Manual labor alone would be too challenging to establish a viable business. While considering how to secure the necessary funding, the Deutsche Gesellschaft für Internationale Zusammenarbeit (GIZ) project "Economic and social participation of vulnerable displaced and local population in the South Caucasus – EPIC",in cooperation with Action Against Hunger (AAH) announced a competition for women entrepreneurs. Despite my lack of prior experience, I took a chance and was fortunate to win the grant among 20 participants. This allowed me to purchase equipment and set up a workshop in Vazisubani, effectively taking my passion more seriously. I must admit that without this grant, realizing my dream would have been nearly impossible.
Together with a friend, I now create a variety of wooden products at the Kokhta workshop, including home decorations, shelves, hangers, aged-effect lanyards, toys, greeting cards, and more.
Following the GIZ grant, I created a Facebook page to sell our items, amassing 12,000 genuine followers, which has greatly facilitated sales. Since 2020, Kokhta products have also been sold at the Gorgia hypermarket chain. In addition to working on the woodworking projects, I handle sales myself. We've achieved notable success in this area, particularly on March 3rd and 8th.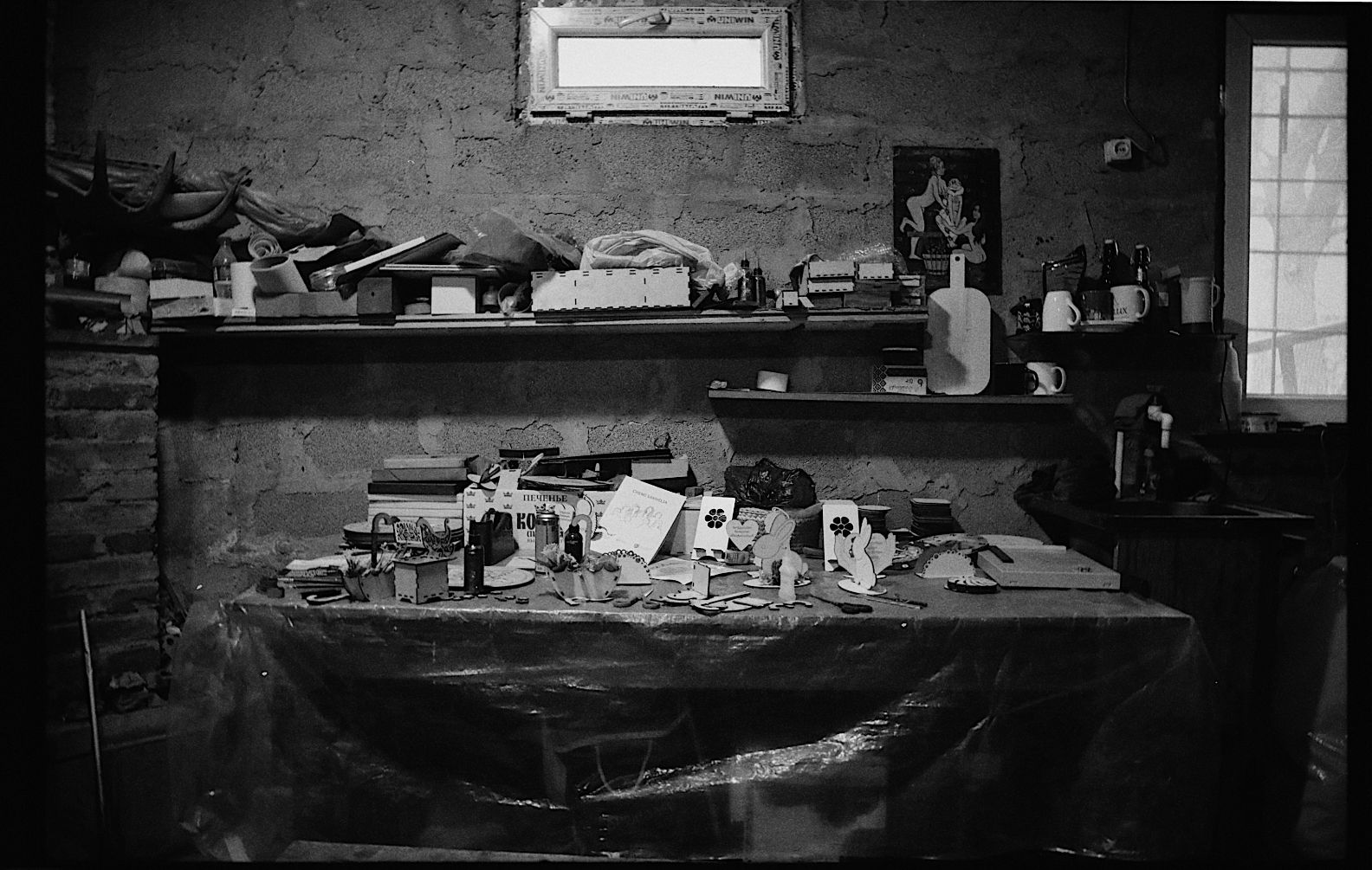 I could not have accomplished so much without the assistance of our benefactor, GIZ. Their support has been crucial not only financially, but also in terms of providing valuable knowledge. Our relationship did not end with the grant. They enabled me to participate in a five-month training program where I learned everything necessary to run a business, from crafting a business plan to managing all aspects of the venture, including effective social media positioning for increased sales. My passion for woodworking was so strong that I attended the trainings even when I was seven months pregnant.
I continue to maintain ties with EPIC project of GIZ, participating in exhibitions and sales through them, which allows me to grow and improve on a near-daily basis.
The workshop is my sanctuary, a place where I can forget about everything else and focus on creating. I find that numerous ideas come to me here, helping me discover new talents and enriching my life. It is incredibly fulfilling to do the work I've loved since childhood and receive praise from those around me.
Now, I aim to expand my workshop and, ideally, relocate it closer to home. As a mother of two young boys, I need to balance my roles as a woodworker, choreographer, and parent. One of my current objectives is to participate in the "Enterprise Georgia" project and secure another grant.
The Article is prepared within the women empowerment campaign #ProudHer. The Campaign is implemented by the Deutsche Gesellschaft für Internationale Zusammenarbeit (GIZ) GmbH and funded by the European Union and German Federal Ministry for Economic Cooperation and Development (BMZ).