On 27 April, a Georgian-Ukrainian charity evening will be held in Tbilisi – "Blue & Yellow". It will gather artists, dancers and performers of different styles and genres.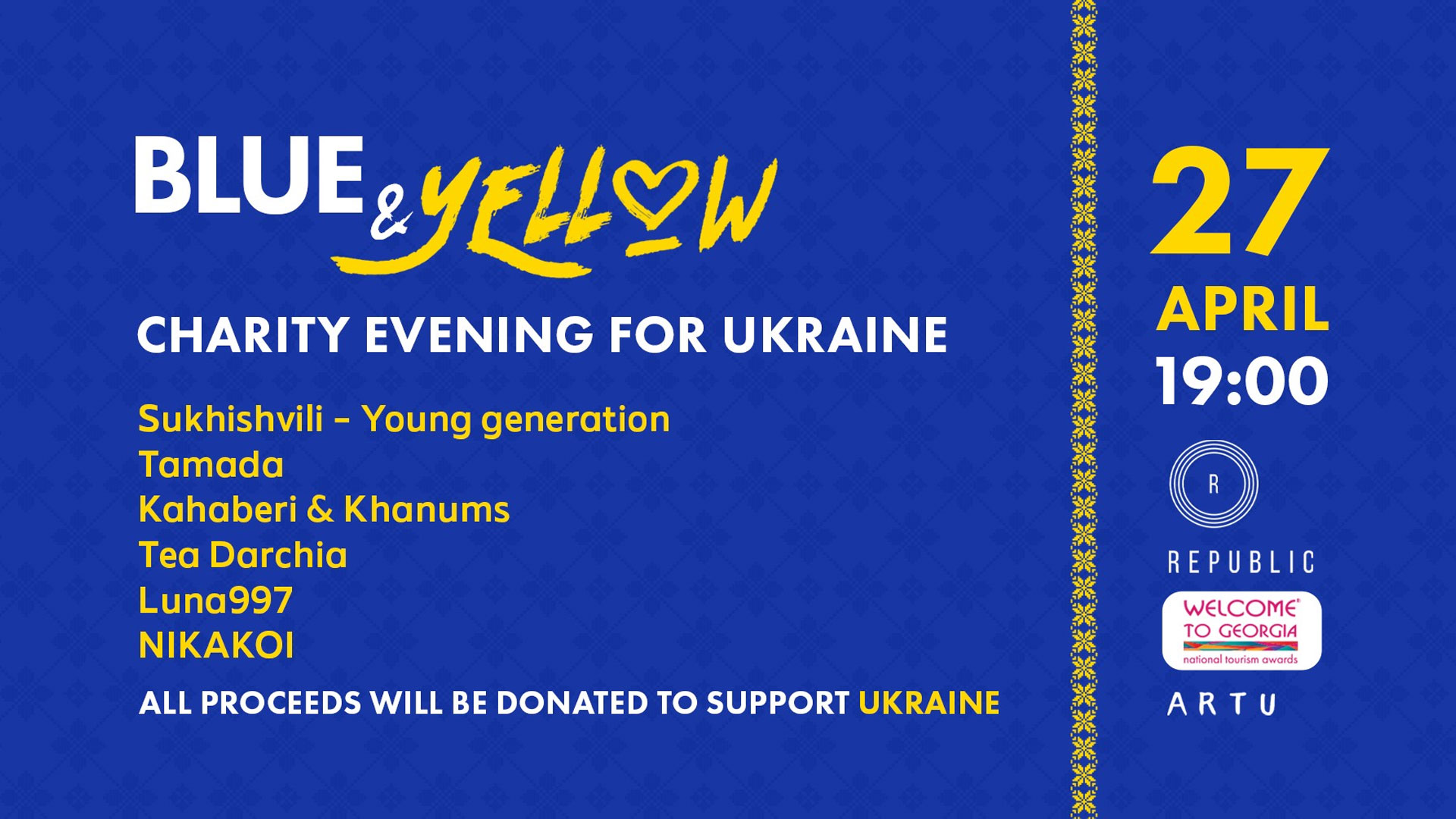 The announced lineup is:
National Georgian Ballet Sukhishvili – modern generation
𝙺𝚊𝚑𝚊𝚋𝚎𝚛𝚒 & 𝙺𝚑𝚊𝚗𝚞𝚖𝚜
Tamada
Tea Darchia
Luna997 
NIKAKOI
Location – Republic Event Hall, Tbilisi
Doors open – at 19:00
The Ukrainian community in Georgia is strongly supported by people and businesses in the country. This is why it became possible to organise the event where almost 100% of collected money from the ticket sale will go to donations. All reports will be provided afterwards.
There will also be an ART sale during the event with the exhibition of Georgian artists from Artu.ge.
Tickets:
– dance zone (standing) = 60 GEL 
– lounge zone (1 seat in the lounge, welcome drink, canape set) = 300 GEL 
You're welcome to spend Wednesday night in good company and help Ukrainians at the same time!
All the proceeds from this event will go to the funds supporting Ukrainians – for defence and humanitarian aid. 
If you're ready to donate more – contact us via https://www.facebook.com/WelcometoGeorgiaAward
Organisers:
Ukrainian community – Ukrainian citizens and their supporters
Welcome to Georgia
Artu.ge
Republic Event Hall
Supported by: Tbilisi City Hall