My personal narrative as an entrepreneur intertwines with our family-owned hotel. The esteemed "Lago" hotel has been proudly serving the community of Lagodekhi since 2007, with the whole family wholeheartedly devoted to its management. I eagerly stepped into this realm of enterprise when I was twenty years of age.
Lagodekhi, renowned for its protected regions, unparalleled flora and fauna, and grandiose waterfalls, is perpetually blessed with guests. It is a cherished destination for nature enthusiasts, avid hikers, botanists, scholars, and environmentalists from all corners of the world. Consequently, our family-owned establishment extends a warm invitation to visitors who seek hiking, adventure, horse riding, fishing, as well as agro and eco tours.
The Covid-19 pandemic has brought numerous changes. As you are undoubtedly aware, the pandemic had devastating effects for the tourism sector. Owing to new regulations, we were forbidden to provide lodgings to tourists at our hotel, resulting in the abrupt closure of our family business. This sudden upheaval presented a daunting challenge, one which demanded us to adapt to a new and unfamiliar reality.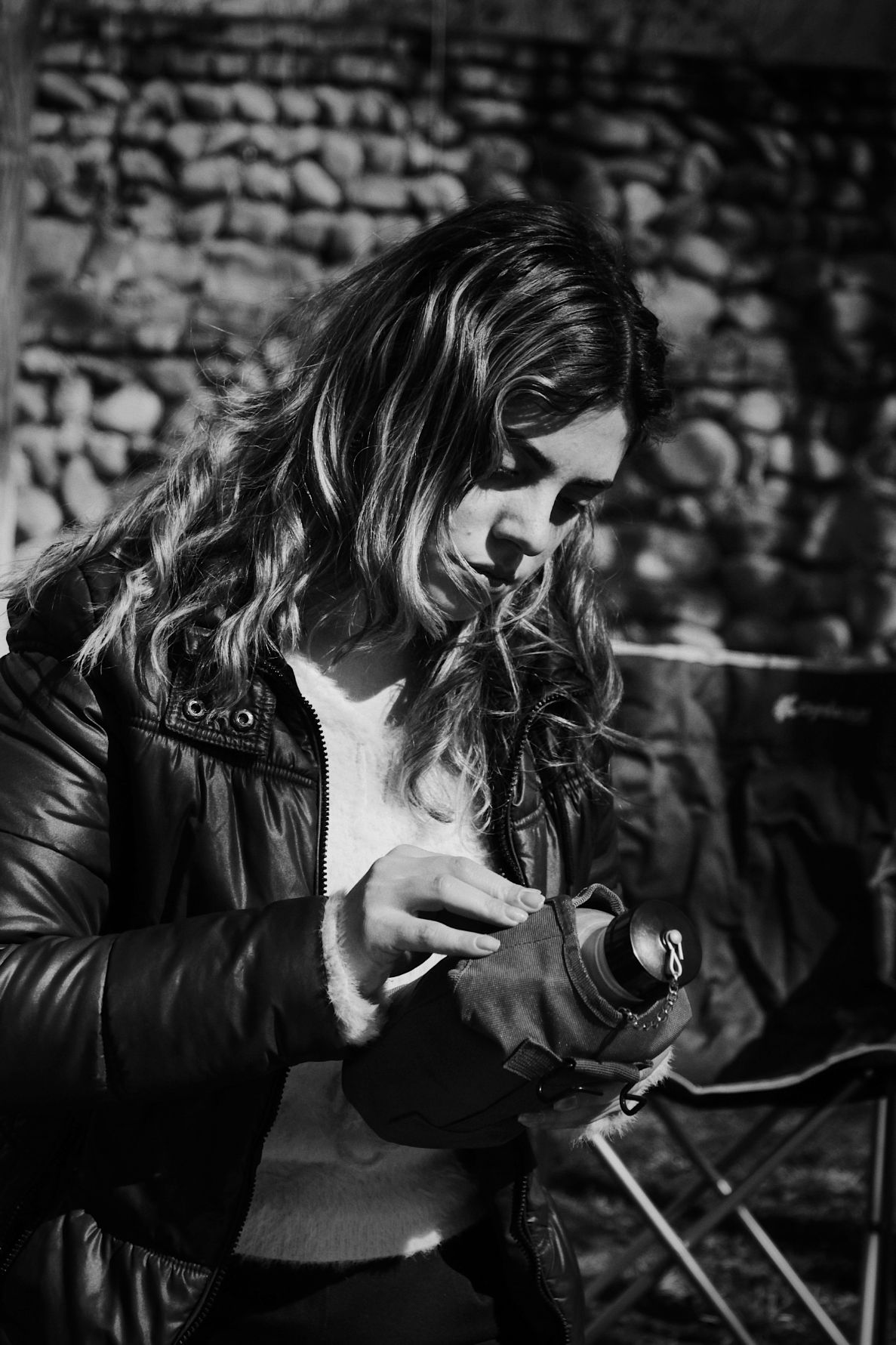 Despite the considerable investment required to purchase hiking equipment, we came up with the idea to rent out hiking equipment. This idea came along with several challenges, particularly in light of the closure of our business and the subsequent financial constraints.
This was exactly when the project of GIZ (Deutsche Gesellschaft für Internationale Zusammenarbeit) titled "Good Governance for Local Development in the South Caucasus" (and commissioned by the German Federal Ministry for Economic Cooperation and Development)  announced a competition to foster small women-owned businesses. I decided to participate in the competition, which proved to be a transformative experience for me, as I acquired valuable insights into writing a business proposal, participatin in such kinds of competitions, and, eventually I was selected and received support in the form of equipment for my business idea of renting out hiking equipment.
With these newfound resources, I was able to acquire all the necessary equipment, thereby creating an alternative business pathway. Today, our hotel is re-opened and guests can rent spacious two- and four-person tents, cozy sleeping bags, tent lanterns, trekking poles, comfortable table-chairs, essential camping gas, and a comprehensive range of further utensils. Moreover, we now offer fishing equipment, including large and small hooks, fishing nets, and fishing rods, among other things.
The unwavering support of donors is truly invaluable, and not merely in terms of financial backing. I am grateful for the regular guidance and expert consultations that I receive from their team, which has played a pivotal role in developing my business.
While it is true that several fine hotels are located in our municipality, I take great pride in highlighting the distinct advantages offered by our establishment. Our hotel stands out by offering a unique rental service for hiking and fishing equipment, acquired through the generous support of the above mentioned GIZ project. This exclusive amenity, available solely at our hotel, affords our guests unparalleled opportunities for adventure and exploration.
My experiences within the last couple years have sparked a deep appreciation for the value of innovation, responsibility, and effective business management. By researching and learning about the specific services and amenities that are most in-demand among our guests, I have learned a lot about key drivers of our business success. With this knowledge in hand, I am better equipped to meet the needs of our customers and to foster the continued growth and development of our business.
In the tourism industry, there is no greater priority than ensuring the happiness and satisfaction of our guests. Indeed, the very success of our business depends upon their satisfaction and contentment. For this reason, my main objective is to ensure that every visitor who departs from our establishment does so with a heart full of joy and contentment. When I witness the radiant smiles and enthusiastic expressions of our guests, my own motivation is redoubled, inspiring me to further innovate and improve our offerings.
As spring approaches, the number of tourists in our municipality is expected to surge, and I am preparing accordingly. Currently, I am working to develop and introduce exciting new services for our guests. In particular, I am keen to expand our eco and adventure tours. I believe that these experiences will offer a unique and unforgettable perspective on the natural beauty of our region.
The Article is prepared within the women empowerment campaign #ProudHer. The Campaign is implemented by the Deutsche Gesellschaft für Internationale Zusammenarbeit (GIZ) GmbH and funded by the European Union and German Federal Ministry for Economic Cooperation and Development (BMZ).