"I recently came across a quote from Madeleine Albright which struck a chord with me: "There is a special place in hell for women who don't help other women". As I pondered on ways to support women in my native region of Shida Kartli, I couldn't help but feel a sense of urgency. Women in this area face unique challenges and vulnerabilities compared to those in other regions of our country. I believe that one of the reasons for this is the Russia-Georgia war of 2008. Despite the passing of years, the aftermath of this conflict continues to impact the lives of women in the region.
I was consumed with thoughts of these women, feeling a deep sense of responsibility towards them. In 2016, I made the decision to put everything else aside and engage with them directly. I traveled from village to village to better understand their needs and preferences. It quickly became clear that cutting and sewing was a traditional activity that many women were eager to learn and pursue as a means of employment. However, I also discovered that there were no available courses or training programs for this skill set.
Determined to make a difference, I took it upon myself to develop a comprehensive module and course. I invited seven displaced women to participate in the program, which I personally oversaw. After a rigorous selection process, three women were ultimately chosen. And with that, Leader, my social enterprise, was born in the confines of a single room in my own apartment.
We began by offering cutting and sewing services in Gori, and subsequently expanded to provide training courses. Since our inception, we have successfully retrained 361 women from the local community, with 186 of them securing employment either within our own enterprise or in other organizations as self-employed individuals.
What started as a modest venture with just three women has now grown exponentially. Presently, 24 women are working under our banner, with plans to expand our workforce to 32 employees in the near future. Thanks to the unwavering motivation and selfless dedication of our team, I am thrilled to announce that Leader will soon have a new home in Gori – our very own building, slated to open in March.
It would not be an overstatement to say that Leader is a member of my family. This sentiment is entirely natural, as I launched the business from within the confines of my own home and worked alongside my young son to build the enterprise over the course of seven years. Witnessing the tangible benefits that our efforts have brought to women in the region- improved social conditions, greater economic stability- is a source of tremendous joy and motivation.
Even now, my emotions remain as strong as ever, as I recognize that the work we do requires continuous care and development. I am proud to be part of this movement, and grateful for the opportunity to contribute to the betterment of my community.
It brings me immense joy to see how far we have come as a team. When I first embarked on this venture seven years ago, my family members were understandably skeptical, deeming it a hopeless idea. However, today, the children's clothing brand Limo, which we produce under the umbrella of Leader, is sold on Amazon, as well as in Sweden and France. We are also in the final stages of negotiations with Korea and currently exploring opportunities in Lithuania.
Our collection now encompasses a complete look for children aged 2 to 12 years, with this year seeing the introduction of a range of shoes as well. We take great pride in our sophisticated and exclusive designs, which set us apart from other brands and make us the go-to choice for discerning Limo customers. In an effort to help children develop cognitive and social skills, we have also incorporated embroidered images into our collection. Overall, we remain dedicated to expanding and evolving our offerings, all while retaining the signature quality and attention to detail that has become synonymous with the Limo brand.

Turning this idea into a reality would have been virtually unimaginable without the support of donors who stand by our country and our women. From a personal standpoint, the contribution of the "Clusters for Development" project- funded by the European Union and the German government- has been immeasurable. Within the framework of this initiative, the Georgian Apparel and Fashion Association has emerged as a major force within our industry. Given the level of support that this sector requires, the team working within this association has proven to be essential in our journey thus far.
I cannot overstate the extent of their contribution to our success. Two years ago, we began collaborating with a project implemented by GIZ. Thanks to their support, we were able to participate in international exhibitions and successfully export the Limo brand. Without such a reliable partner, it would have been nothing short of a pipe dream for us to rent stands at events in Florence and France- a luxury that brands of our scale simply cannot afford.
Moreover, without the assistance of the project, I would never have imagined being able to exhibit alongside such premium quality brands as Dolce & Gabbana, Crocs, or Moncler. Thanks to the support of the European Union and GIZ, we have had the privilege of working alongside international experts, who have provided us with individual consultation and guidance- a priceless gift in our line of work.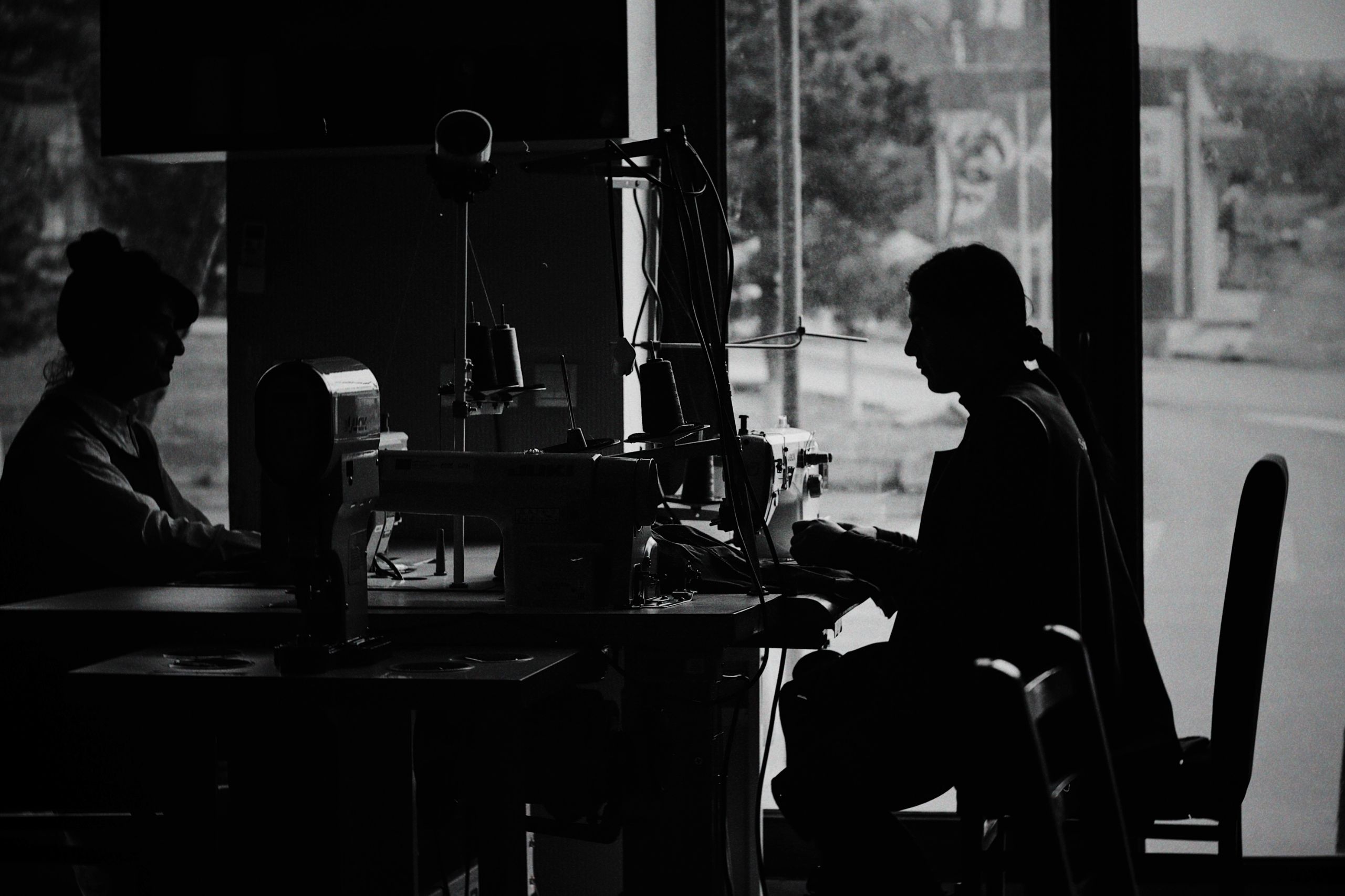 I am constantly on the move, always striving to secure new opportunities for the growth of our business. As a result of our tireless efforts, Leader has emerged as the sole enterprise in Transcaucasia that collects textile waste from sewing salons, processes it into a uniform mass, and sells it. To date, we have successfully processed 10 tons of waste, a significant milestone for our eco-friendly enterprise.
As part of our commitment to sustainability, we have obtained the ISO certification- a crucial factor for European importers seeking to overcome regulatory barriers. This certification attests to our adherence to globally recognized standards for quality management systems, which we view as a cornerstone of our success. At Leader, we remain dedicated to pursuing innovative approaches that ensure both economic viability and environmental responsibility.
The social enterprise Leader and I share ambitious plans for the future, with the primary objective of expanding our export markets. We recognize that small Georgian brands hold a unique niche in the global marketplace, as small boutiques are increasingly seeking out the products of small countries, drawn to their short delivery times and exclusive designs.
In my view, it is impossible to build a strong economy without cooperation. As a result, I take great pride in the role that I play in the economic empowerment of women. For me, Leader is not just a job – it is an integral part of my life. As we look ahead, I am excited by the many possibilities that lie before us, and remain committed to realizing our shared vision for the enterprise's future.
The Article is prepared within the women empowerment campaign #ProudHer. The Campaign is implemented by the Deutsche Gesellschaft für Internationale Zusammenarbeit (GIZ) GmbH and funded by the European Union and German Federal Ministry for Economic Cooperation and Development (BMZ).